Sneak Teep Podcast, UFC opening line analysis
It's time to announce that the 'Bout Business Podcast is teaming with Gamblou.com to focus our efforts on earning as well contributing to the San Xavier del Bac Mission here in Arizona (see tab on the top of the Gamblou webpage).
For that reason, Membership opportunities will begin in December for 'Bout Business Podcasts in 2024.
Memberships will provide listeners the exact same 'Bout Business podcast as I have offered for the last 2 years. I realize this is a sensitive issue and I totally respect those who wish not to purchase memberships in order to hear my releases.
That said, what I offer is profitability over the course of a year. Profitability derived from betting on UFC fights. My record speaks for itself and it is with this in mind that the price structure is nominal as well it encourages the long term approach.
Those purchasing the yearly membership who follow the podcast releases WILL profit after the course of the year.
I'll also begin releasing The 'Bout Business 'Sneak Teep' Podcast which begins in November. It will drop each Tuesday AM and will be a free weekly opening line report for that week's UFC slate.
'Sneak Teep' will offer the same betting insight and UFC intel as listeners have been used to expecting from Lou Finocchiaro, GambLou.
For any interested in memberships the pricing is nominal and simple:
Opening Bell: 1 Podcast episode $5.99
The toe hold: 3-month membership $60.99
The Tap out: UFC full year (44/47 events per year) $199.99*
For a spread sheet of past year's results and/or any questions: Lou@GambLou.com.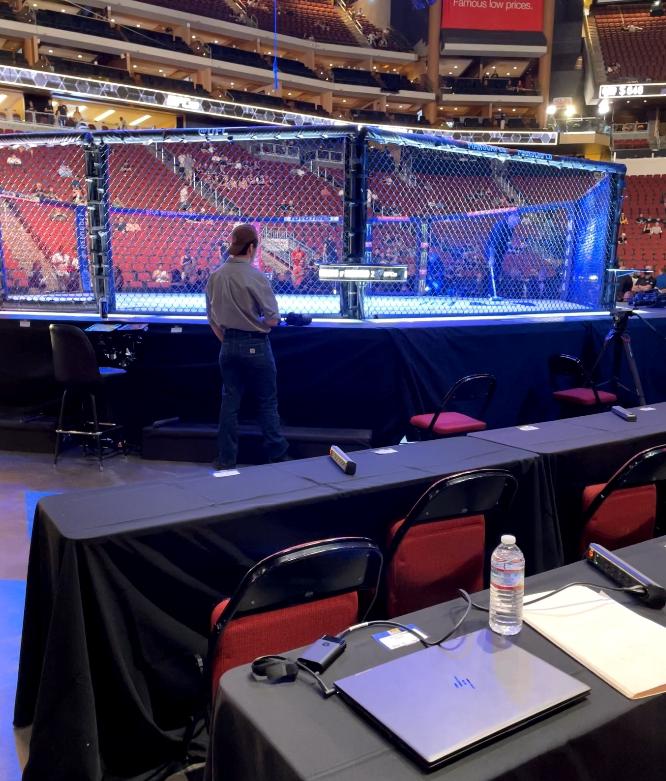 QUESTIONS, COMMENTS, SUGGESTIONS?